LATEST NEWS:
Trendsignal's Head of Trading and Training, Adrian Buthee, reveals the simple secrets to successfully trading forex...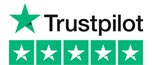 An easier way to trade without any of the stress
I've prepared an exclusive training package – you can access for free – that will show you step-by-step everything you need to know to make money from the markets in your spare time
Dear Reader,
You know there's good money to be made trading the forex markets...
And today I'm going to show how you could make an extra £950 a month – trading with as little as £1 per point.
Sure, I understand trading forex can be tough – especially when it seems every winning trade you make is quickly wiped-out by a losing one.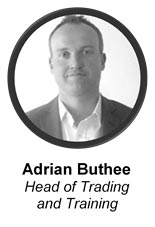 It's why I'm going to show you a DIFFERENT way to trade the markets.
It's a strategy proven to perform consistently. In fact, it's produced an average of over 950 points per month…for the last SIX years.
And that's trading just 20 minutes a day.
To show how you can start trading this way yourself, I've put together a special new training package you can claim for free today.
All you need to start trading...
It comes in two parts:
First, I'm going to send you a comprehensive guide I've prepared showing how you can spot decisive movements in the market.
Inside this guide, you'll discover:
The essential trading know-how you need before you place another trade – whether you're a beginner or already experienced in the markets, these key factors will help you identify when and when not to trade
How to develop the right approach to trading for you – the truth is, everyone has their own levels of risk and their own aims when it comes to trading. This guide will help you work out the right approach for you
Why professional traders make mistakes and how to avoid them – fact is, even professional traders make mistakes and lose money on the markets. I'll show you the biggest mistakes they make and how you can avoid them
And much, much more...
I'll email you with details of how to download this guide as soon as you register today…
And let me tell you – I'm 100% confident having this guide by your side when you're trading will make a real difference to your success.
But I want to go one step further in helping you discover the secrets of successful forex trading today.
I want to show you first hand the real trick behind making over £950 a month – EVERY MONTH – in your spare time.
It's why I've arranged a special one-hour LIVE tutorial session where I will personally show you how the time-tested and proven Trendsignal trading strategy works.
As soon as you complete your details at the top of this page, I'll be in touch with instructions of how you can access the live online event…as well as a link to download your free training guide.
Don't just take it from me...
I know the LIVE tutorial session and step-by-step guide will make a real, tangible different to your trading success...
I know it because our training has already helped so many people who were in the exact same position you are in now...
Lewis Acott has been following us since 2016, and reports:

"I've not only grown in confidence but my trading account has also grown from a starting £3k investment to well over £8k, simply by using the techniques and risk management principles that the team have brilliantly worked so hard to craft."
Lisa Beaney has been using our techniques since 2015 and writes:

"In the last month I have made over 1,900 pips and my last 26 trades have all closed positive. This is through following the trading strategy provided as well as attending twice weekly workshops."
And Khalid Rashid, who discovered us more recently in 2018, describes our approach like this:

Well-structured model based upon years of experience with a professional approach for the serious trader and not for those looking for quick results with a lottery mindset. The quality of the training and education is of a superior standard.
If you'd like to discover how you could join these folks and start pocketing an extra £950 a month – trading with as little as £1 per point…
You just need to pop your details in at the top of this page.
This is your opportunity – grab it
I'll be in touch immediately with details of how to download your free copy of our training guide and how to access the exclusive LIVE online training event.
You do NOT want to miss this live training event, as I'll show you just how profitable our approach could be for you.
I'll be frank…
This is your chance to finally shake off the trouble you've had trying to trade the forex markets in the past and start trading consistently and with total confidence.
DON'T MISS THIS – register your details ASAP and let's get going…
I can't wait to show you just how much you could make.
Best wishes,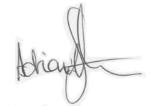 Adrian Buthee
Head of Trading and Training
Trendsignal